Linda Newman: Greenville County's Real Estate Valuation Experts
As licensed appraisers, we have the training and credentials to generate the level of reliable property value opinions that banks and national lending institutions require for mortgages. With years of experience behind us, we're more than ready to tackle practically any type of property.
A licensed appraiser from Linda Newman is the most reliable source of an unbiased opinion of value when your needs include:

Divorce settlements when the value of common real estate is needed

A dependable expert witness for court cases involving the value of a home in Greenville

Determining market value on property involved in a bankruptcy

Picking the right listing price for your home

Tax Challenges (reducing real estate taxes) if you live in an area where values have gone down

Unfreezing a frozen HELOC (Home Equity Line of Credit)

Mortgage professionals requiring an experienced Greenville County appraiser

Determining present or past market value

Employee relocation appraisals

Appraisal review: Getting a second opinion on a past appraisal in or around Greenville, South Carolina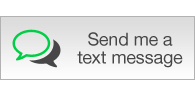 Today's Rates
| Mtg Loan | Rate | APR |
| --- | --- | --- |
| 30-yr Fixed | 4.55% | 4.7% |
| 15-yr Fixed | 4.01% | 4.22% |
| 1-yr Adj | 2.76% | 3.42% |
* national averages
There was a problem returning the RSS feed.